The Greater Forest City Business Alliance held its Second Annual "Forest City's Big
Backyard Poker Run" on Saturday, July 30th, 2022. It was a gorgeous day to take a ride
through our vast and breathtaking region and visit many of the GFCBA member restaurants.
The event was open to all vehicles. In total, 44 participants made the rounds to Jake's
Elk Lake Tavern, Elegante's PIzzeria, AJ's Bar & Grill, Simpler Times, The Stonehouse, Chet's Place, The Beacon Bar & Grill and the Candlelight Inn. At each stop, participants received a "card" via a game such as balloon darts, cornhole, a Big Six wheel, duck ponds, and Bingo. Each participant carried a scorecard, donated by Panorama Golf Course, and their suits and numbers were recorded. The event concluded with an after-party at the Mountain View Restaurant in Clifford with good food and music by DJ Donna Diva. Two $500 prizes were awarded for the best and worst hands. Maureen Neubert took the top spot for best hand and Paul Roberts won for worst hand.
The $1600 raised from this year's run is earmarked to be used toward the beautification
of Forest City's Center Street Park. The GFCBA plans to collaborate with Forest City's Parks and Recreation Committee and Forest City's Action Team to identify the best use of these funds. This success of the Poker Run was made possible through the hard work of the GFCBA's fundraising committee. The group meets monthly to organize fundraisers and identify causes that can promote the connection of our area's natural resources to our local commerce. The Poker Run evolved originally to draw attention to our many member restaurants who were hit hardest by the pandemic. Michelle LaPenta, of M & M Auto, did a fantastic job leading this event.
The GFCBA would like to thank our 2022 sponsors, whose support of our organization
and vision is essential to our success. Our Antique Level Sponsors included the following: Hornbeck Chevrolet, Clifford Home & Auto, First National Bank, Forest City Marketplace, Jake's Elk Lake Tavern, M & M Auto, Pioneer Construction Co. Inc., White's Crossing Sports Shop, and Ms. Marie's Salon. Our Vintage Level Sponsors included Forest City Family Health Center, Simpler Times, McAndrew Law Offices, P.C., Briechle Law Offices, P.C., Creamworks, Inc. The Beacon Bar & Grill, Kresock Insurance Company, The Forest City News, Inc., and Senator Lisa Baker. Our Classic Level Sponsors included Cube Auto Supply, William H. Wolfe Jr. Well Drilling, Trinity Banquet Facility, K & W Oil, and Panorama Golf Course. Additional thanks to The Uniondale Fire Company for your sponsorship of the game at Chet's Place. And thank you to Cable's Deli and The Samuel Company for building the Big 4 Wheel! We are sure the wheel will make an appearance for many fundraisers to come!
Next year's Big Backyard Poker Run is scheduled for July 29th, 2023. Save the date! It's a good time, benefits our community and takes you on a fabulous country ride!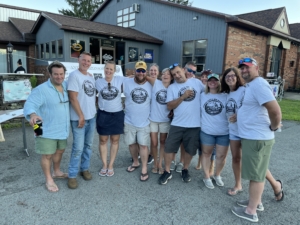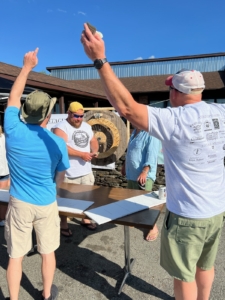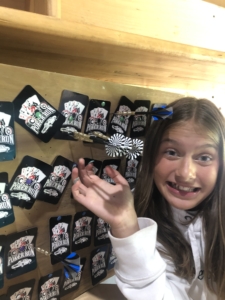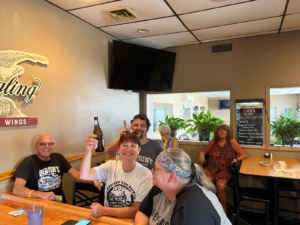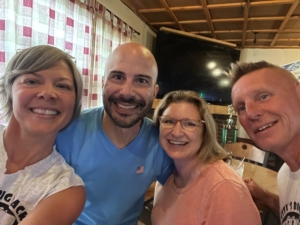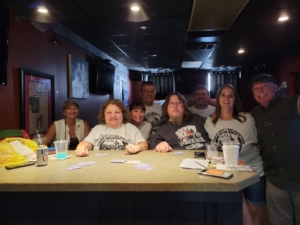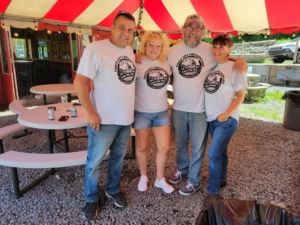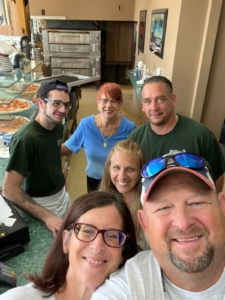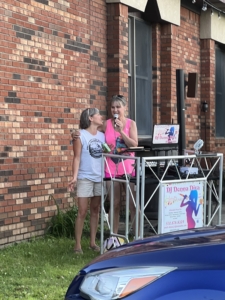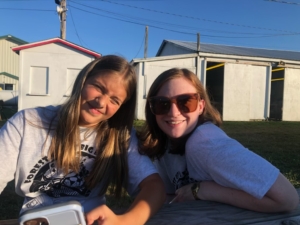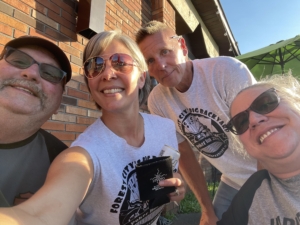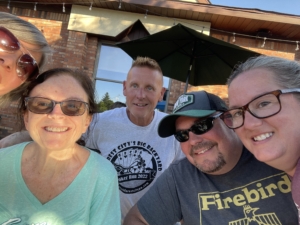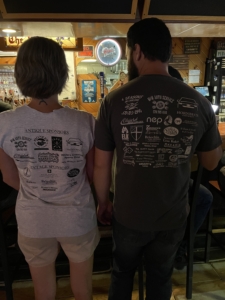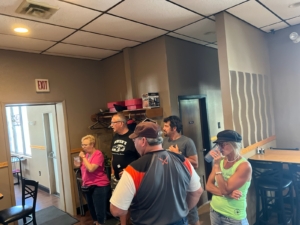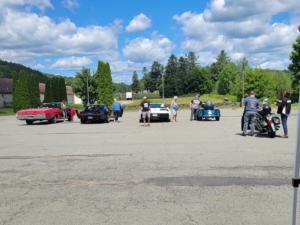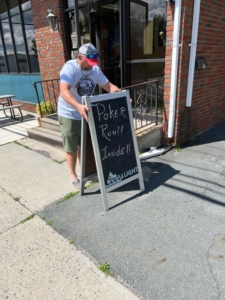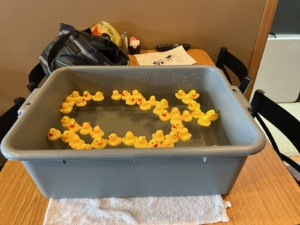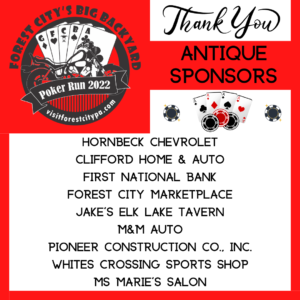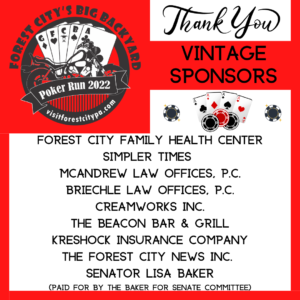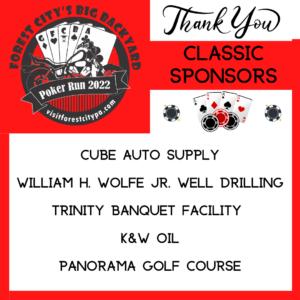 http://www.visitforestcitypa.com/wp-content/uploads/2019/06/ForestCityPA_Logo_White-1-1030x481.png
0
0
Forest City
http://www.visitforestcitypa.com/wp-content/uploads/2019/06/ForestCityPA_Logo_White-1-1030x481.png
Forest City
2022-08-17 18:03:13
2022-08-17 18:03:51
The Second Annual "Forest City's Big Backyard Poker Run" was a Success!